Welcome to Aloha Island Weddings
"Special Touches"
Ua mau kea oka aina i ka pono oh Hawaii " May the life of the land be perpetuated in righteousness"
O la i ke ahe lau makani "Life the gentle breath of Love"
White doves symbols of love and peace.
Hawaii Dove Release
White doves are used in ceremonies and celebrations around the world and are especially loved in Hawaii where many live peacefully in and around the beaches and forest of Hawaiian islands. Doves that are brought to a wedding are specially trained birds that have been raised or born in Hawaii and are taught to fly back home the word for this is called homing doves, so rest assured after they are released from your wedding ceremony they fly right back home often many miles to their destination. The white wedding dove release are usually in a set of two and are brought by the dove owner in two separate
baskets as shown in the dove photos .
Its a spectacular scene to see two doves fly off into the Hawaiian sky, the wows and the ahhs from the wedding guest party says it all



Hawaiian Wedding Music
Live music brings that charm and ambiance which is un unparallel to any CD player.
Music in all its forms is loved in Hawaii to any event especially for your wedding.you will find music all over the island of Hawaii which is an essential part of the Aloha spirit.
Hair & make up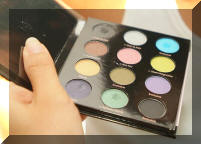 Butterfly Release
"A rush of wings ,they flutter high o touch the sun and kiss the sky'
A wedding butterfly release is fun and beautiful all wrapped up together.
The Butterflies are released after the wedding ceremony by the couple
Sometime before they open the butterflies they can read a poem, here is an example of a butterfly poem.

"A Symbol of Hope
A butterfly lights beside us like a sunbeam
And for a brief moment its glory and beauty belong to our world
But then it flies again
And though we wish it could have stayed...
We feel lucky to have seen it. "

Butterflies are delivered to the ceremony site inside flower box designed
to carry the creatures, there are a few companies in Hawaii that specialize breeding and taking care of them.
Sometimes at A Live Butterfly Release they will hang around for a long time visiting all the wedding flowers looking for pollen and frolicking amongst the guest this makes for fabulous photo opportunities and for your your guests.
Hawaii has too outlet one in Waimanalo Honolulu and the other in the island of Kauai that are the largest supplier of Live Wedding Butterflies.
Aloha Island Weddings guarantees safe delivery of your butterflies.
We are dedicated to helping couples create the most memorable
wedding possible. And what a perfect video
and photo opportunity! A butterfly release is a beautiful way commemorate
the special occasion the wedding is in the lives of the bride and groom.
Butterflies are a joyous symbol of life,
transformation, and the essence of freedom.

Men's Wedding Wear
The word for the large shell that comes
from the ocean is called " Pu ",
The Hawaiian conch shell may be
as large as 12 inches in length,
|It is still used today as it was in the
olden days to signify royalty
or an important event was to start.
it is blown much like a trumpet is blown.
The sound vibration of the Hawaiian shell Pu
can be heard if blown correctly miles away .
The Hawaiian tradition still hold for
modern times and is used frequently
on all the island of Hawaii,
Plumerias and Hawaiian running fern decorate this tiki torch, the children
willing help during the Hawaii wedding ceremony

Beautiful Wedding Chairs setup and tropical Hawaiian Flowers

Here are some photos of a recent wedding on Oahu, You may see the flower directly in the sand.
This flower aisle was made with Hawaiian islands in mind, The selection of flowers that was used was Pink Protea's ,
Large Hawaiian torch ginger, White Tiger lilies, purple dendrodrium orchid pink and red and pink anthuriums,
yellow dancing fairy orchids, Awapuhi iridescent flowers and
Hawaiian soft fern plus a few sweet banana's
Adding the sand ceremony to your Hawaii beach wedding may
add that touch
of fun and color to your event

The sands once poured together during your Hawaii beach wedding
can never be separated
and poured back into
the original containers,
just like your love now
united into one



Waikiki Trolley
Why Charter the Waikiki Trolley & E Noa Tours?
It's convenient, safe, and lots of fun!
The Waikiki Trolley and E Noa Tours offers the only authentic (brass and wood trimmed)
trolleys on the island of O`ahu. Friends and family can enjoy a trolley ride together for any occasion; whether for birthdays, weddings, sporting events, parades, school events, or shuttles,
the Waikiki Trolley is the way to go!
For smaller groups, Deluxe Mini-Coaches are also available. Our Spacious Mini-Coaches are fully air-conditioned and accessible to any point on O`ahu. Receive more personalized service as our friendly kama`aina driver shares his expertise and aloha while your group is seated in the comfort of their customized tour. Perfect for any occasion!
Decorating the vehicle is one of the great benefits in making your charter extra-special. Do-it-yourself or allow our professional staff to assist you. We're looking forward to helping you make your special charter memorable and unforgettable!
Trolley Car $175 per hour
» Special rates are available for select events.
» Due to popular demand, one month advanced reservation is strongly recommended.

All Charters Include a...
» Safe & knowledgeable driver
(specific driver may be requested upon availability)
» CD or cassette tape player with AM/FM radio
(must supply own music CD or cassette tape)
» Microphone
(must be seated while trolley is in motion)