Whichever type of hula you encounter, joining a hula dance is fun.
Every movement tells a particular story. The basic steps involved are the kahola to the right and left,
the tree position and the aloha position. In the kahola to the right position, the dancer
extends their right arm with palms down and their left arm is extended to the center of their
body with their palms down. The kahola to the left is done the opposite way as kahola to the right.
Hulas are often done at luaus and other festivities. Hula dancers often wear
bright shirts and grass skirts. Many tourists come to Hawaii to witness pretty ladies in
their grass skirts dancing the hula. Whichever island in Hawaii you visit you would surely
see plenty of hulas dancing. Try doing some of the hula moves when you encounter a
hula dancing and join in the fun.
| | |
| --- | --- |
| | As you visit Hawaii you would find a very unique dance called the Hula. This dance is the soul of the island, although its exact history is not known even by Hawaiians. Polynesians who came to Hawaii many years ago developed it. Originally the hula was a religious dance done to the gods but eventually through the years this custom changed and everyone could now dance the hula. The original Hawaiian hula, which is called kahiko, is a dance accompanied by chanting and traditional instruments. Because of Western influences a new form of hula was developed which is the auna. This type of hula is a dance done with songs and western style instruments. |
| Lei Ho'oheno with Weldon Kekauoha | |
Hanalei by moonlight a great hula song for a wedding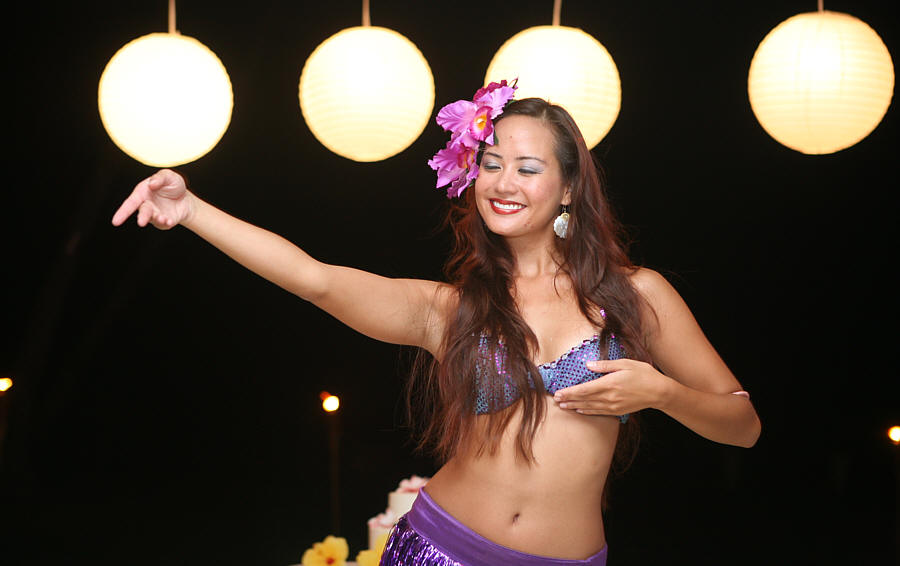 Packages : Just for two Lovers in Paradise Beach Chapel Reception Ku'u Lei Love
Locations : Makapu'u Waimanalo Waialae Kualoa
Photography : Hawaii Wedding Photography Video
Floral : Hawaii Florist Exotic flowers Plumeria
Hotels : Royal Hawaiian Koolina Resort Hilton Hawaiian Hale Koa
Misc : Ministers Cakes Extras Circle Sand Tiki Music Conch Haku